Hull peeling and osmosis repair are two of the many services Geltec offers. Using our unique planing system we can remove both fibreglass and wood (teak) surfaces to a range of depths to suit the clients requirements. Our services extend throughout New Zealand and offshore.
Hull peeling and osmosis repair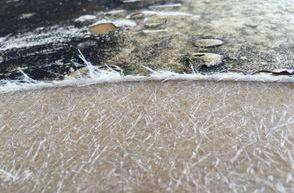 Osmosis damage appears as blisters penetrating the gelcoat. Traditionally, a grinder is used to grind off individual blisters. This takes considerable time and produces varying results.
Geltec's planing technology systematically removes the osmosis affected areas, quickly, cleaning and precisely. This process can save boat repairers significant time and expense.
Once the hull has been been peeled, we can repair the hull to the desired state.  This is a mobile service so there is no need to bring the boat to a specific boat yard.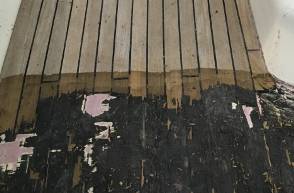 The removal of teak decking can be a tedious and haphazard process. Geltec can make any number of planing passes necessary to remove both the teak and adhesive layering quickly and cleanly. Teak removal that would normally take weeks is removed in a matter of days.
Often only a specific area of a hull needs to be repaired or modified.  We can cleanly and precisely remove only the specific work area then patch repair where needed. Our work in this area has also included hull extensions.
Removal of paint build up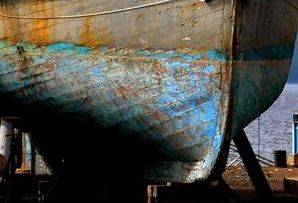 After years of hull maintenance paint can build up increasing drag and fuel costs. Geltec can plane any number of paint layers bringing your hull back to the desired level.
Removal of osmosis in pools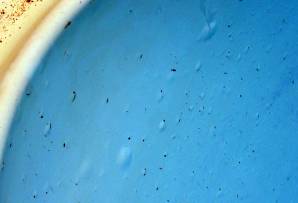 Many fibreglass swimming pools get osmosis. This can appear as dark brown stains on the gelcoat surface. On closer inspection, blisters pierce the gelcoat where a black tar like substance oozes through. Once the pool is drained Geltec can plane the gelcoat, and fibreglass layers completely removing all traces of the black stain.
Planing of products and moulds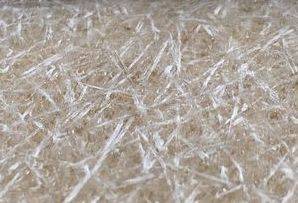 Geltec can peel fibreglass from products and moulds that need to be repaired or modified. Our planing system can evenly remove any number of layers of fibreglass making repair or modification easier and less troublesome.